Summer Plans and Workout Motivation
April 30, 2012
Well, my second semester is just about finished… thank goodness.
I don't know why this semester was so much more stressful than the first, but I really wore myself out with school work and my part-time job. I've been so exhausted the past few weeks in general – I even slept until 11:30 today, which I never do! I guess my body just needs the rest.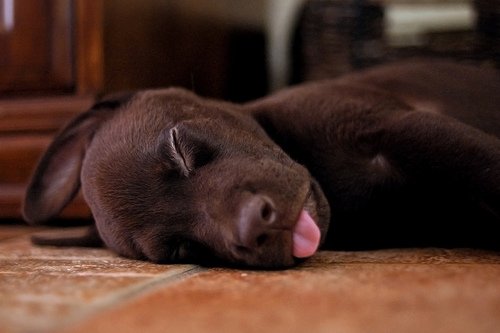 I'm heading home to New Jersey at the end of the week for a nice 10 day break. I'm so excited to be home and see friends and family. I also finally get to see my dog again (who went home because she got sick), so it will be a much needed holiday. Sometimes you just need a few days of doing nothing but recovering, both physically and mentally, and that's what I'll be doing when I'm home!
When I get back to Chapel Hill, I'm starting a combination class and internship that will last from mid-May until the end of July. The class is a public health class, and my internship will be with the Interfaith Food Shuttle in Raleigh.  I'm really excited for this opportunity, because I think it will give me a great perspective on food security issues. Paleo can sometimes be an elitist movement (let's be honest) so it will be great to learn the kinds of struggles that low-income people have to try and put food on their table.
Fortunately, one of the main focuses with the IFFS is the provision of farm-fresh produce, as well as cooking demonstrations, so I think I'll have the chance to provide real food to these needy families. It will definitely be an eye-opening experience, I think, and I'll be blogging about it over the summer. So stay tuned!
Another thing on my plate for this summer is my sister's wedding in mid-June. I am the Maid of Honor (and the only bridesmaid actually), and I have a beautiful dress that I'll be wearing during the ceremony. Here are some pictures of it when we bought it in January! (Don't mind the stupid faces I'm making… I hate taking posed pictures like this.)
The one problem for me, though, is that I put on some weight over this past semester, mainly due to stress. It's nothing serious, and nothing that really bothers me, but I'm slightly concerned about fitting into the bridesmaid dress that I bought about 5-10 pounds ago. The dress is in Chicago right now, so I won't even be able to try it on until a few days before the wedding! And truthfully, I have no idea whether or not I'd fit into it at my current weight.
So instead of stressing about the possibility of not being able to wear this beautiful dress, I decided that I'm going to try to be proactive about losing the 5+ pounds that I gained over the past 4 months.
Now, this may seem hypocritical in light of my Paleo Women Are Fat post. But I'm not trying to get skinny or super ripped or anything crazy, and I'm not going to freak out over 5 or so pounds. If I didn't have the wedding in June, I probably wouldn't even really care about what my weight or size was right now.
But truthfully, I just feel like I'd be able to enjoy myself more at the wedding if I comfortably fit into the dress and didn't feel like I was going to bust open any seams if I moved too quickly. Or worse, maybe I wouldn't even be able to wear the dress, which would be horrible! So I think getting back on track with my fitness is a much less stressful option than taking my chances with staying where I'm at. Not to mention, a decent pair of Spanx is pretty expensive!
So my plan is to try and incorporate at least 3 days a week of fasted interval training sessions in the morning before work. The UNC football stadium is about 10 minutes walking from my apartment, so I figured I can walk or jog there, do about 10 minutes of stair sprinting, and then walk home. Maybe throw in some pushups or burpees to get more of an upper body workout too. I think fasted HIIT training on the stadium steps will probably be a super-efficient way to burn off a few pounds of fat over the next month and a half.
So that's my ideal plan for improving my overall fitness this summer. It's going to be a bit of a challenge, because my internship is about 45 minutes away, and I need to be able to work out, shower, eat, and get dressed for work all before 8 AM. And I am NOT a morning person!
I'm hoping by blogging about my fitness goals, that will help me maintain my motivation to get up and go in the morning. I'll keep you all updated on how its going, since I only have about 6 weeks left until the wedding. Crunch time, I know… but its better than trying to crash diet or something crazy like that! No MasterCleanse for this girl.
Do any of you have any tips for me on how to achieve my goals without doing anything crazy or unhealthy? Let me know in the comments!